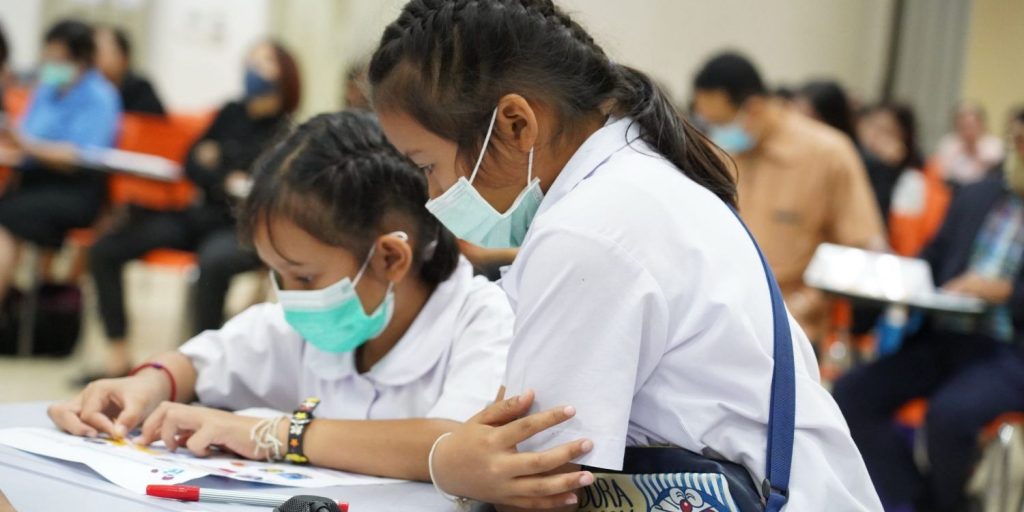 The Khon Kaen University Curriculum has been developed to promote new learning styles and highlight the skills needed for the future, including creating new courses for people of all ages that meet their needs and focus on lifetime learning (Life Long Learning). There are various learning resource facilities through which people can access knowledge, training and lectures, such as the Library, the Office of Information Technology, and the Faculty of Humanities and Social Sciences has a lifelong learning education center. In addition, there are additional training programs to promote lifelong education for learners of all ages and from all walks of life, such as, Corporate Social Responsibility (CSR), Creation of Shared Value (CSV), which leads to the creation of the Creative Economy for the community and society.
The university has promoted the quality of education of students in the northeast region through cooperation with all faculties and mathematics research centers, the ASEAN Institute of Teacher Vocation, Development Social Research Institutes, such as the project to promote learning management in elementary schools by using innovations in teaching and learning in STEM formats to provide teachers with knowledge, competence, and the correct skills related to STEM teaching and learning management. Also, to enable learners to develop analytical thinking skills and creative thinking group work skills which can help to create innovations that meet the needs of the community. Agricultural training is also provided to educational personnel and students. The training of educational personnel such as the SEA-Teacher program for the professional development of teachers and school leaders. Developing innovative teachers with Japanese Innovations Teachers and Schools Development Project to Upgrade the Quality of Education for Sustainable Development, private school teacher training workshops, primary school teacher training, International online learning training, AI for education, etc.
Policy and operation
KKU have a project to develop knowledge and skills for the public on a regular basis, both medical and public Management In creating jobs and other areas as needed by the community.