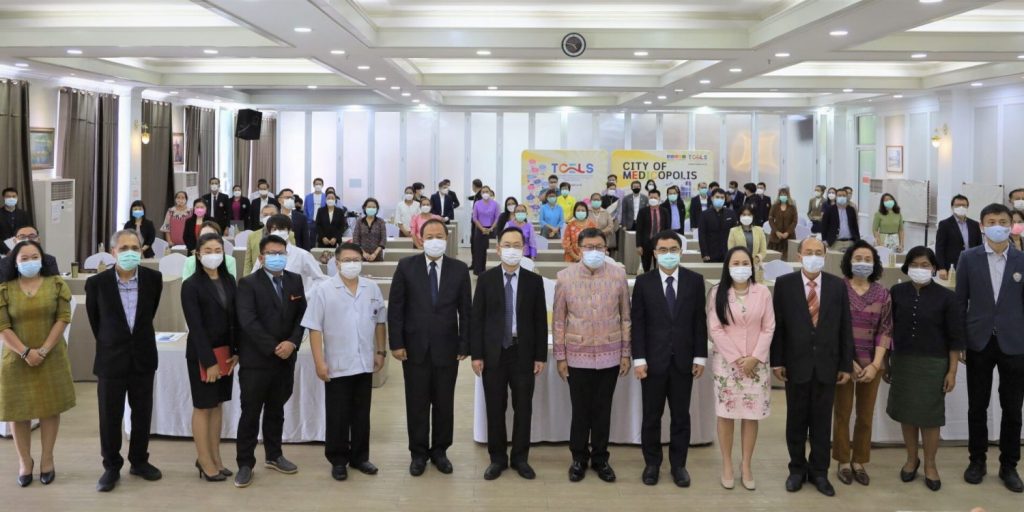 Sustainability development is a shared responsibility for all parts of the world. In order to create the power to drive Khon Kaen University, it has a strong determination to be an important part of driving cooperation for sustainability. Khon Kaen University has a strategy to build cooperation between educational institutions, government, private companies, non-profit organizations and non-governmental organizations. and the public sector to create alliances at all levels at the local, regional and national level and connecting global partners (inclusive partnerships at the global, regional, national and local levels) to meet the sustainability objectives in all dimensions (Partnerships for the goals). In addition, build a body of knowledge, research and develop education and transfer knowledge for sustainable development (Education for SDGs).
Khon Kaen University has important strategies to strengthen cooperation for development. (According to the University's strategy 11). This involves creating cooperation and development for sustainability between the group of Health Sciences, Science and Technology, and Social Sciences to create a large project that can impact (Impact) on the sustainability of the country and region, for example;
A Medical hub project that will create a comprehensive range of excellent medical services and create a large ecosystem of healthcare systems for people to receive good health services including strengthening the basic economic system and strengthening the education system. This creates cooperation between agencies and organizations, both the public and private sectors for sustainability in all sectors.
In addition, Khon Kaen University cooperates with countries in the Mekong particle in research, education and development in many areas for sustainable development.
Policy and operation
Khon Kaen University, KKU, involved in driving many government policies which aligned with our vision and values of the organization, social devotion, especially in education, medicine and public health and reducing inequality. The outstanding projects are "I-san people free from cholangiocarcinoma", "Reduce poverty project". We provide the budget to drive the project, follow up on the results, and report project progression. The following are example of ongoing projects.