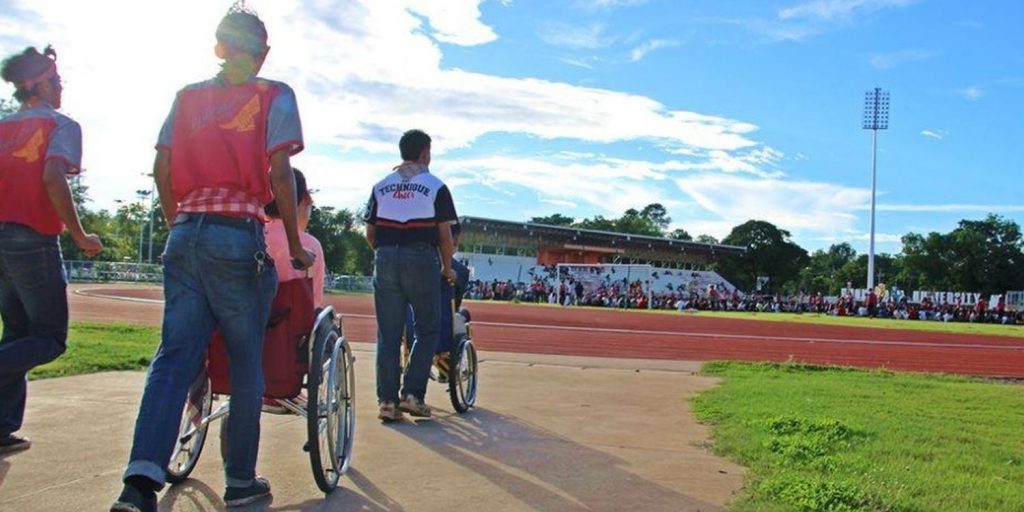 The university has a policy of providing equal education to the general public and supporting the disadvantaged, especially the handicapped by giving people with disabilities the opportunity to attend university and to provide scholarships until they graduate. New student recruitment announcements are reviewed and open to disadvantaged students every year to diversify educational opportunities and the creation of educational equality for people with disabilities to access higher education. It also provides opportunities for international students from underdeveloped countries and provides scholarships, such as for students from Laos, Cambodia, Vietnam and China.
The university has a service center for students with disabilities. To care for and facilitate students with disabilities and providing learning support, for example, the Library has developed an online service to support online teaching and learning for students with disabilities so that they can learn without limitations. 5 services are as follows: 1. Information search service. 2. Reading and study seat reservation service. Research Central Library 3. Help finding and picking up books on the bookshelf 4. Borrowing books and equipment 5. Suggesting information resources.
Khon Kaen University has pushed for equality in education for students in the Northeast, such as the teacher training program in the Northeast to reduce the disparity in knowledge with the innovation of classroom education (Lesson Study) and Open Approach Batch 1 for teacher's representatives of 22 schools and training batch 2 for school administrators, academic teachers and teachers at grade levels, Primary 1 - Primary 3, 150 students from 29 schools.
The university has developed KKU Smart Learning innovation by developing learning styles and methods of management that are in line with the Learning characteristics of learners in modern times in different student and school contexts as well as training to develop teachers' potential to be able to design learning management methods by integrating new ideas with prior knowledge and experience to reduce inequality and promote lifelong analytical thinking for Thai children and to develop the competence of secondary school students through innovative learning (Khon Kaen University Smart Learning Academy) in 3 subject areas: Science, Mathematics and English.
Policy and operation
KKU has a policy to provide educational equality to the general public and support the underprivileged especially the disabled by stipulating in the University Act. We promote the spread of educational opportunities and creating educational equality for people with disabilities to access higher education. We review of new student admission announcements and accepting underprivileged students every year.