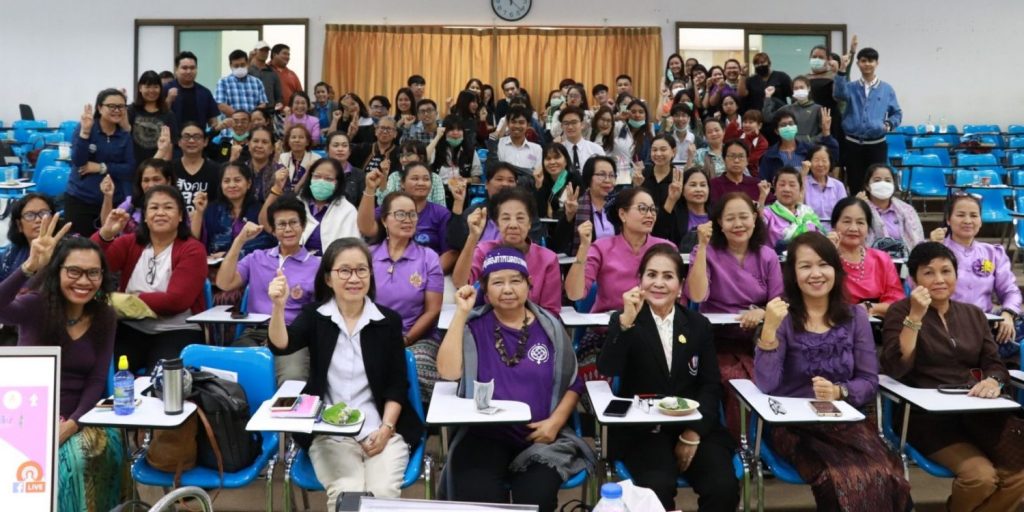 Khon Kaen University has policies to promote equality and to eliminate unfair gender discrimination both in freedom to dress according to ones preferences and the elimination of sexual harassment in universities, as well as providing essential support to personnel and students, such as, women going through childbirth, postpartum child care and child rearing through the Center of Excellence in Early Childhood Development, the Faculty of Nursing and day care center and the Srinakarin Hospital, Faculty of Medicine.
The university organizes activities to promote gender equality through cooperation with all faculties, such as the International Women's Day Seminar Program 2020; "Isaan Women's Proposals to Eliminate Discrimination and create gender equality", "On gender equality". Also through the Faculty of Fine and Applied Arts Counseling and support for people who have been sexually harassed. In addition, the Department of Obstetrics and Gynecology Srinakarin Hospital, Faculty of Medicine organized a meeting to discuss ways to drive work to promote human rights and peace education campaigns in the northeastern region. The Faculty of Law participated in expressing opinions and suggested the draft Act to amend the Civil and Commercial Code on marriage by the KKU Student Council
Khon Kaen University has female students' percentage 63.54 of all students and executives at all levels are female as a percentage 51.00 of all university administrators.